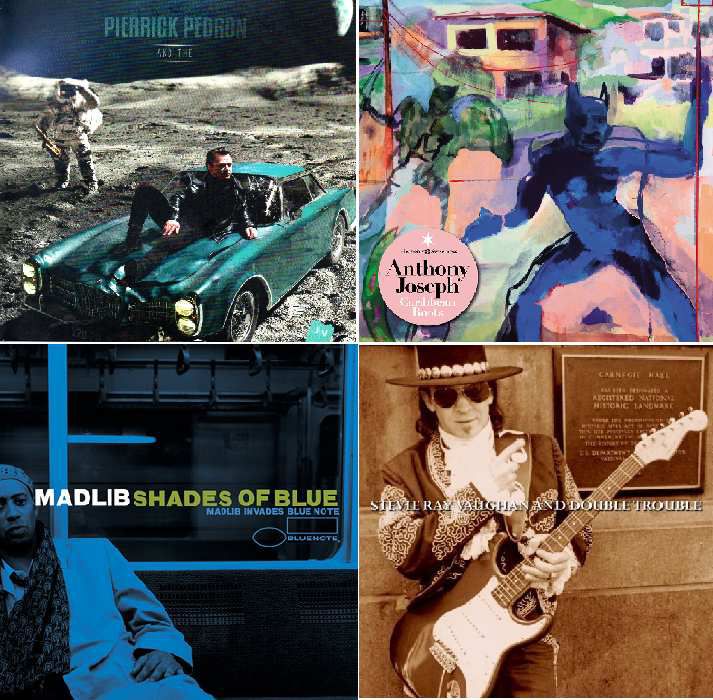 Pierrick Pédron - And The (2016)
A rock, epic, groovy jazz record made by a wizard of saxophone and inventor of new sounds. An open door to all those think that jazz is a strange and 'difficult to access' music !
Anthony Joseph - Carribean roots (2016)
The poet is back with his afrojazz blended with carribean percussions and sonorities. Lyrics, voice and music are fantastic...just like Anthony, simple and brilliant.
Madlib - Shades of blue (2003)
Great tribute of MC Madlib to Blue note. Great instrumental tunes of the legendary jazz label are revisited with a smooth electro-hip hop sauce. An essential piece for electro and blue note fans!
Stevie Ray Vaughan and Double Trouble - Live at the Carnegie Hall (1997)
Life and musical carreer of Stevie ended tragically at 35 with a helicopter crash. But his blues is immortal and this live at the Carnegie Hall is a witness of his awesome hendrixian touch...